Founded in the fall of 2011, the Bulldog Student Investment Fund (BSIF) is composed of undergraduate members from a diverse background of majors assembled to conduct equity analysis and make investments for the benefit of the Truman State University Foundation. 
Led by President Jack Horn and faculty advisor Charles Boughton, BSIF manages more than $140,000 of the University's funds made available from the University's General Foundation and external donors.  With support from key alumni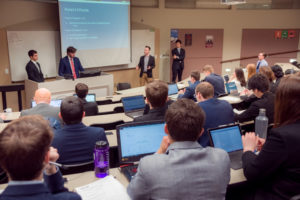 such as Mindy McCubbin, Equity Portfolio Manager for Shelter Insurance and Truman State graduate of 1997, the organization has benefited from growing financial aid and advising from faculty and alumni alike.  Since its inception, BSIF was founded to instill in its members a sense of real world experience and accountability in managing substantial funds for the University.
Over the past four years, BSIF has been developing educational programs to acquaint younger members with principles of fundamental equity analysis, discounting principles, relative valuations, DuPont analyses, and active qualitative assessments to compliment the fund's investment strategy. Using a primarily value oriented investment strategy aimed at using a top-down approach to find mispriced securities in the market.  BSIF conducts formalized stock pitch presentations once per semester in Sector Teams of four to five members, allowing members to vote on investment decisions, entry points, and holding periods.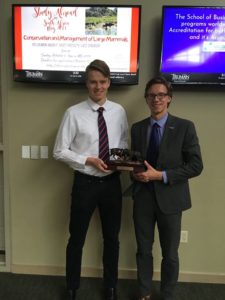 BSIF is now an annual participant in the GAME Forum, sponsored by Quinnipiac University, and held in New York City. BSIF sent four delegates in the spring of 2018 to participate in world class lectures, seminars, and networking events.  BSIF competed in the annual Student Managed Portfolio Competition hosted at the GAME Forum and took home first place for the highest risk-adjusted annual return for a value portfolio during the 2016 calendar year.   
Capitalizing on the keen guidance and strong academic success of its members, BSIF operates to fulfill their mission of Investing in Today's Opportunities and Tomorrow's Leaders.